THE BENEFITS OF FIRE AND ICE
We are often asked the question "Which is better – Vanquish or Coolsculpting – for fat removal?"
The answer is to achieve the best results, Dr. Bland and Premier MediSpa recommend a combination of both the fire of Vanquish and the ice of Coolsculpting .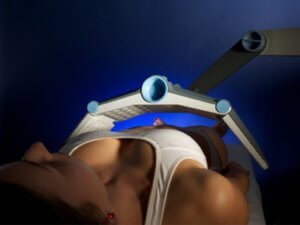 Vanquish is the latest advancement in non-invasive, pain free fat reduction. One of the main advantages of Vanquish is the ability to treat large areas such as the abdomen, love handles, and flanks simultaneously. Vanquish utilizes a large three panel, no contact device that delivers radiofrequency waves into the fat to melt the fat, again pain free. This technology specifically targets fat with results that show inches of fat loss within several weeks. The typical treatment schedule is four to six weekly sessions that can be done in sixty-minute sessions.
Click here for more information on Vanquish.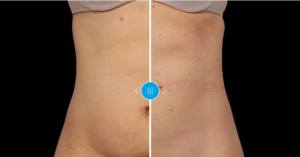 Coolsculpting, designed to be used for smaller, targets areas of fat, uses cryolipolysis or freezing of the fat. A small suction cup like applicator is placed over the treatment area to freeze the fat in a one-hour treatment session. Patients will occasionally experience discomfort but will be prescribed an over the counter pain management regime. Results typically appear in about a month and results in approximately 20 – 30% fat loss in the treatment area.
Click here for more information on Coolsculpting.
When combined together, the results of this fire and ice removal method have produced better than average results than clients electing to use either Vanquish or Coolsculpting.
Click here to see photos and learn more about transforming your body utilizing the EMAX Elos system.
About Premier MediSpa: Celebrating 20 years in Colorado Springs, Premier MediSpa is a medical spa in Colorado Springs that provides traditional spa services WITH medical aesthetic services in a beautiful spa setting.
Owned by Gerty Bland, RN-BSN, Premier MediSpa is the only medical spa in Colorado Springs that has a Plastic Surgeon on staff as our Medical Director. And, our Registered Nurses have been personally trained by Dr. Gregory Bland, M.D., Board Certified Plastic Surgeon, on the anatomy of the face, neck and body as well as best practices on injection techniques and safety.
Be sure to follow us on Facebook to take advantage of monthly specials on medical spa treatments as we celebrate 20 years of excellence in Colorado Springs.