Gertrudes (Gerty) R. Bland, RN-BSN, specializes in non-invasive and minimally invasive facial and body rejuvenation. She graduated from the prestigious University of San Francisco Nursing School in 1987. From 1987 until 1994 she was a staff nurse at Fort Miley Veterans Administration Medical Center. She received recognition as Staff Nurse of the Year in 1994.
Premier MediSpa is the vision of Gerty Bland as an extension to the Center for Plastic Surgery, directed by her husband, Dr. Gregory Bland, Colorado Springs Plastic Surgeon.
Dr. Gregory F. Bland holds two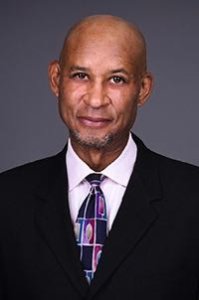 Doctorate degrees. His first was received in 1981, with a Doctorate in Pharmacy (Pharm. D.). He next attended medical school at the prestigious University of California at San Francisco (UCSF) and received his Doctorate in Medicine (M.D.) in 1985 with AOA Honors (a national honor society for medical students). Subsequently, a full General Surgery Residency was completed at UCSF in 1992 with Board Certification in General Surgery awarded in 1993. After an additional two years training at UCSF, Dr. Bland completed his Plastic Surgery training in 1994 and achieved Board Certification in Plastic Surgery in 1996, with Recertification in 2005 and again in 2016. Dr. Bland is a member of the American Society of Plastic Surgeons as well as the prestigious American Society for Aesthetic Plastic Surgery. Dr. Bland serves as Premier MediSpa's Medical Director. Premier MediSpa LLC is the only Spa in the Colorado Springs area that has an on-site Plastic Surgeon as a Medical Director.
In 1994, Gerty and Dr. Bland relocated to Colorado Springs and opened the Center for Plastic Surgery. Currently, Gerty concentrates on rejuvenation and beautification. Offering over 20 years of experience, Gerty is Southern Colorado's #1 injector of neuromodulators including Juveau, Dysport, Xeomin, and Botox and cosmetic soft tissue fillers. Other services provided include medical body and facial rejuvenation, laser skin rejuvenation,  sublative laser treatments, body sculpting, and vaginal rejuvenation and feminine incontinence. Gerty is a member of the American Society of Plastic Surgery Nurses.