Virtue-RF is the world's first RF microneedling platform. With the ability to add multiple handpieces*, Virtue-RF offers more versatility than any other leading RF microneedling technology. Designed to maximize patient efficacy and experience. With as few as three non-invasive and affordable treatments spaced 30 days apart, you can improve your appearance for six months after your last treatment – and step out with confidence. Microneedles trigger the body's natural skin remodeling process that increases epidermal thickness, stimulates the extracellular matrix, and reduces inflammation.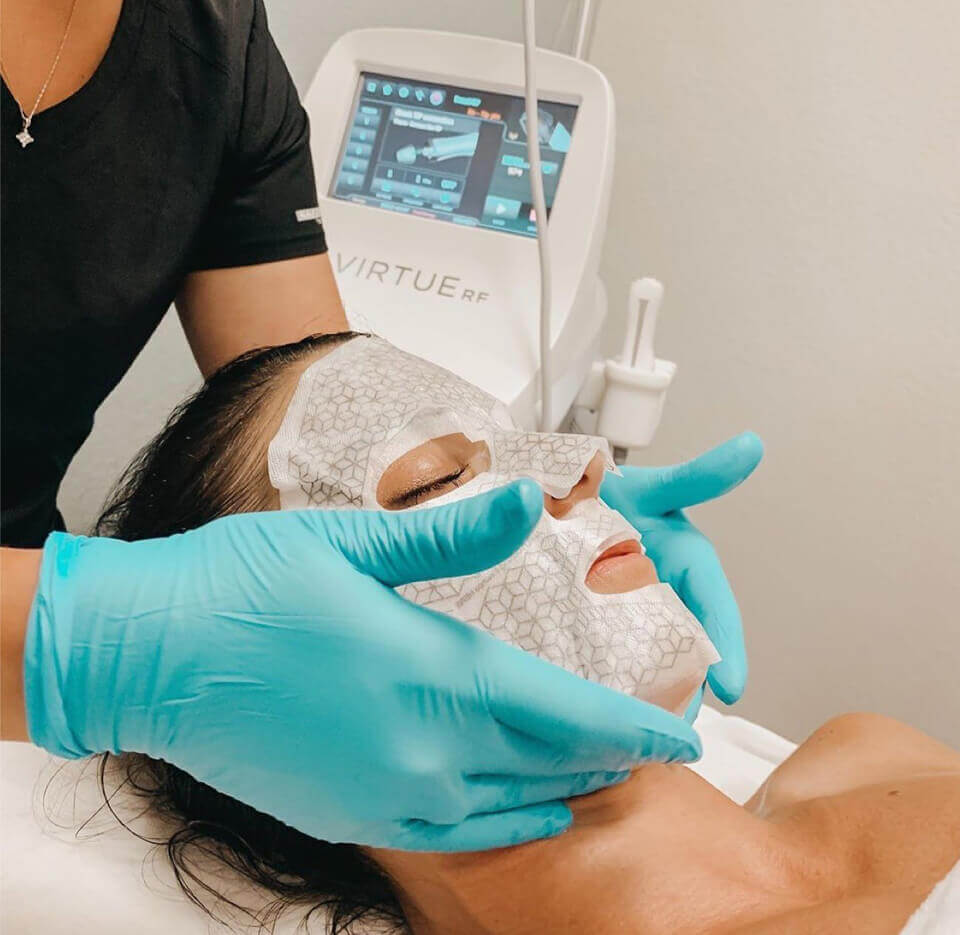 How it works: Virtue-RF Microneedling works by applying sterile microneedles deep into the dermis of the skin. These needles create microscopic channels deep within the dermis to stimulate the natural production of collagen and deliver radio-frequency heat energy at the desired depths to promote remodeling of collagen and elastin that tightens and lifts the skin.
With no downtime, a benefit of RF Microneedling is that the collagen you build is your own so results are natural, immediate and will continue to improve with time. It can take up to 4-6 weeks until the full benefits are apparent.
CLICK HERE for more information on Virtue-RF.
Procedure Time: 20 – 30 minutes