Premier MediSpa is the only southern Colorado Medical Day Spa to offer the revolutionary ThermiVA™, a non-surgical, in-office vaginal rejuvenation treatment that uses heat to stimulate a tightening of the vaginal muscles that may have been loosened after child birth or menopause. A unique temperature controlled radio frequency system, ThermiVA™ has no downtime and requires no anesthesia. Three sessions (spaced over three months) are done in 30 minute sessions with no interruptions to work, play, exercise, or sexual activity.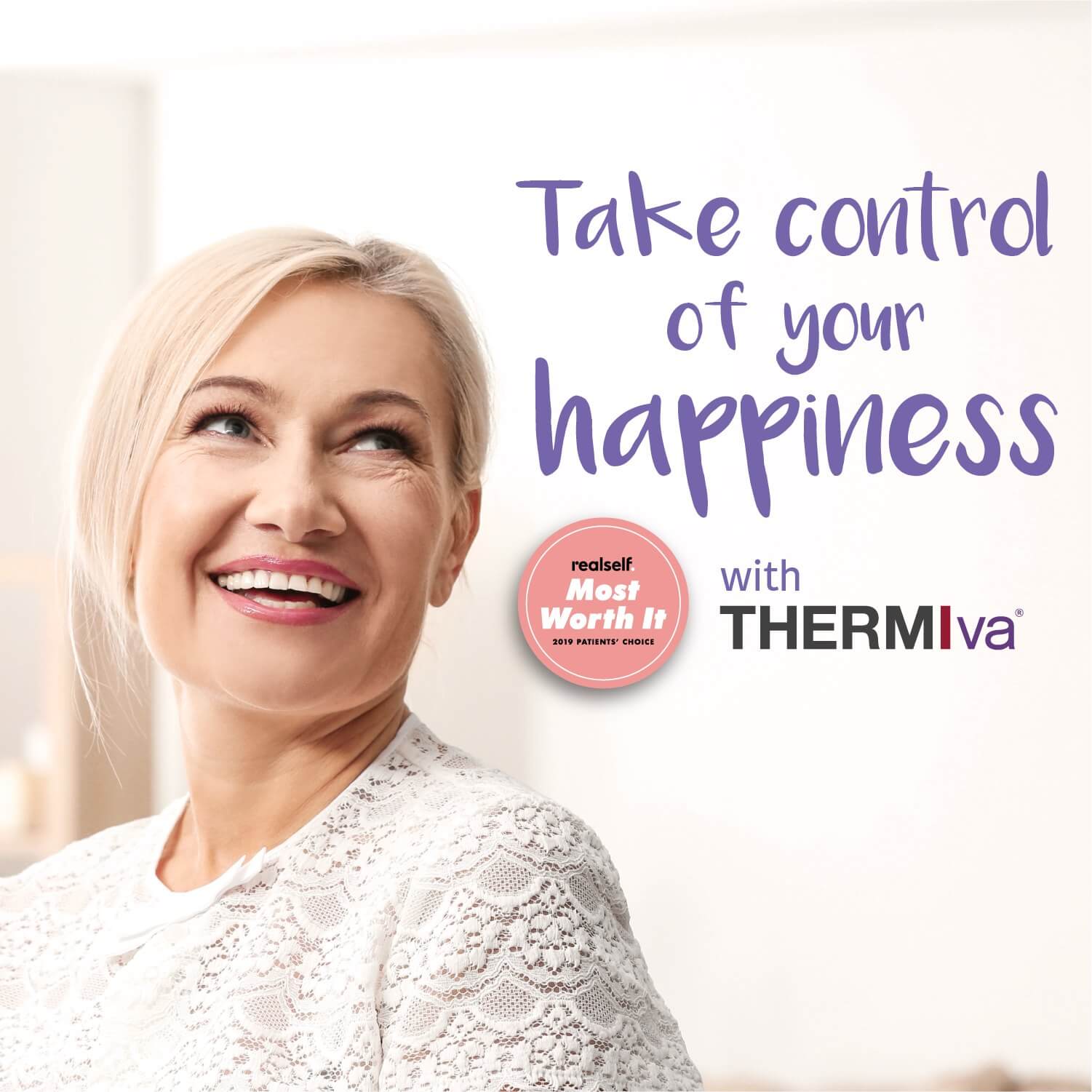 Excessive stretching of the vaginal muscles is a common occurrence after vaginal birth or due to aging. Damage can diminish sensation during sexual activity, reduce satisfaction and change the relationship between partners.
ThermiVA™ treatments use radiofrequency energy to gently heat tissue to reclaim, restore and revive feminine wellness, without discomfort or downtime.
ThermiVA™ uses a special wand applicator which may be applied externally to labia and vulvar tissues to restore normal tissue tone and function. The specially designed handpiece may also deliver radiofrequency energy inside the vagina to revive atrophic tissue and other structures.
Benefits include: Tightening of the vaginal area that may be loosened due to childbirth and menopause, increased ability to reach orgasm, and better control of occasional urine dribble due to sneezing, coughing, or exercising.
What can you expect? This procedure has NO downtime and requires NO anesthesia. The in-office treatment is done in the comfort and privacy of Premier MediSpa, the only medical day spa in Southern Colorado to offer ThermiVA™. You and your companion will be pleased to learn that you may resume normal sexual relations the same day/night as your procedure. Doctors recommend three 30 minute sessions and clients report noticeable improvement after the first or second session. Long lasting results mean that only annual touch-up treatments will be required to maintain these exciting results.
Turn back time with ThermiVA™ and Premier MediSpa. Click here to learn more about transforming your body, turning back time, and regaining your personal and sexual confidence.