Current non-invasive body shaping therapies address fat and skin. But what happens when one has less than an inch of pinchable fat, or wants to improve the tone and shape of one's stomach or buttocks?  After all, more than a third of one's body is comprised of muscles.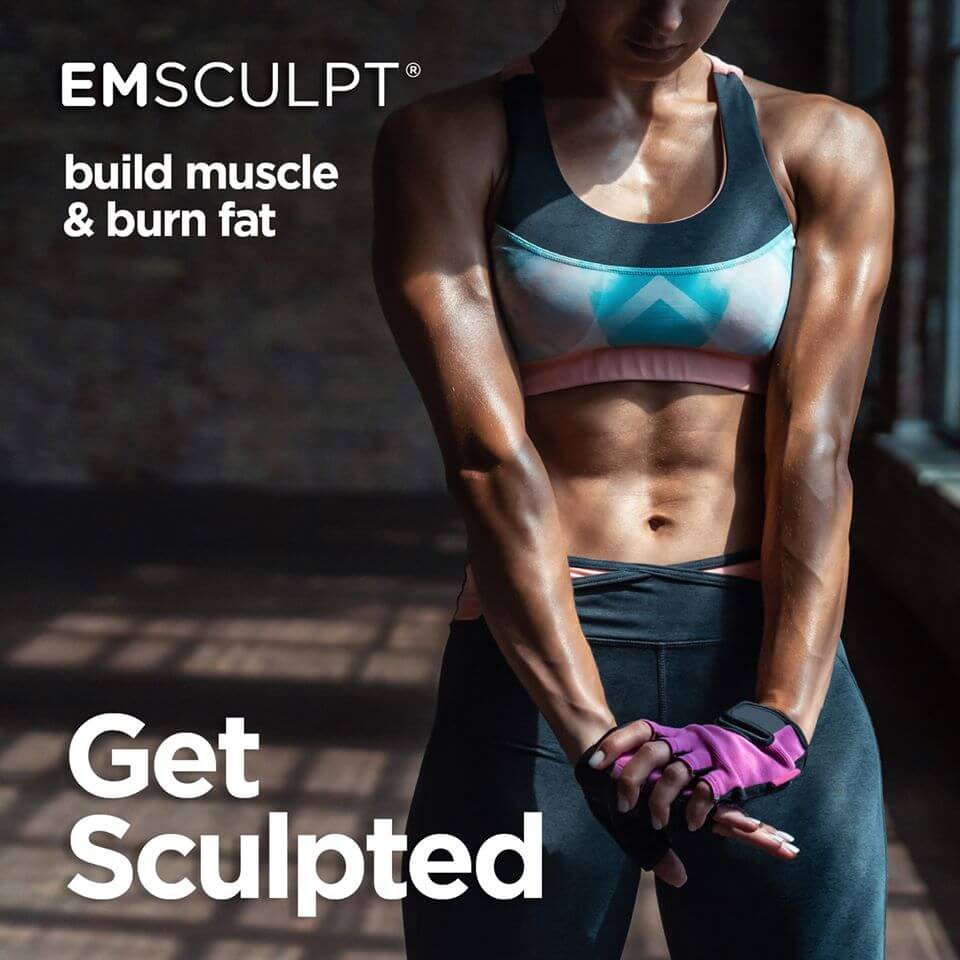 BECAUSE IT IS NOT ONLY ABOUT FAT!
EMSCULPT is the only procedure to help both women and men build muscle and sculpt their body.  In addition, EMSCULPT creates the world's first non-invasive buttock toning procedure. Clients report a 96% satisfaction, a 16% increase in muscle mass, and a 19% decrease in fat.
Procedure Time: 30 minute treatment with a minimum of 4 sessions scheduled 2-3 days apart.
Recovery: EMSCULPT is non-invasive and requires no recovery time or any pre/post treatment preparation. You begin to feel tangible results right after the treatment. Positive results are usually reported two to four weeks after the last session and continue to improve for several weeks following the treatments.
The non-invasive HIFEM® (High-Intensity Focused Electromagnetic) technology induces supramaximal muscle contractions not achievable through voluntary contractions. When exposed to supramaximal contractions, the muscle tissue is forced to adapt to such extreme condition. It responds with a deep remodeling of its inner structure that results in muscle building and sculpting your body.