Premier MediSpa is southern Colorado's only Medical Day Spa to offer ThermiSmooth™, the revolutionary and non-invasive skin smoothing procedure. A precise, gentle epidermal heating procedure, ThermiSmooth™ is performed using a specially designed thermistor regulated hand piece, which is supplied with the ThermiRF® system. ThermiSmooth™ delivers precise heating to the skin's surface. ThermiSmooth™ treatments, which smooths and tightens sagging skin and wrinkles around eye lids and lips, is so gentle that patients often say it feels like receiving a warm massage.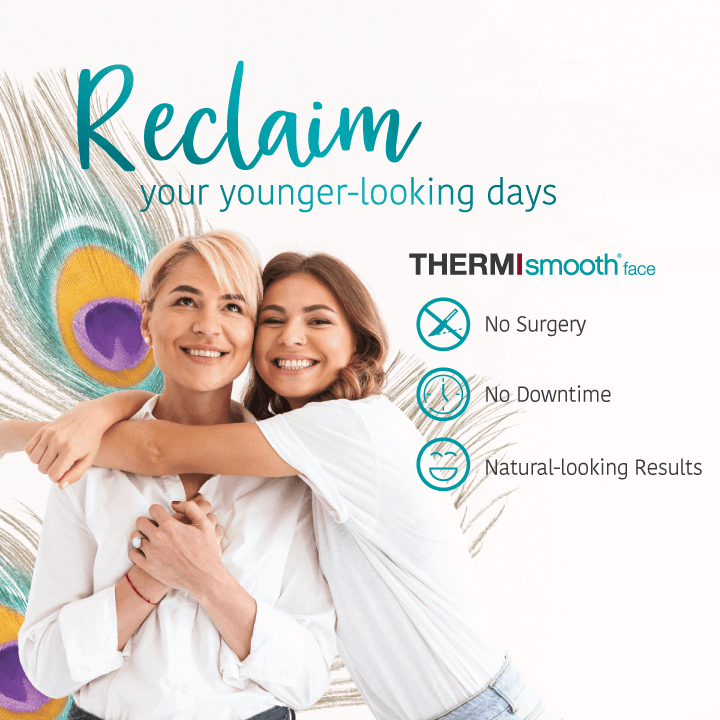 After applying a small amount of coupling gel, the ThermiSmooth™ hand piece is applied to the skin's surface. The ThermiRF® system is set to a specific target temperature (around 42°C – 45°C). The hand piece is gently moved in a sweeping or circular fashion while gradually heating up the skin surface. As the skin's temperature rises to the targeted temperature, the ThermiRF® computer automatically adjusts the energy output to ensure precision of heating. A small zone is treated for about 5 minutes to achieve the goal of sustained heating to the target tissues. Treatments are repeated several times to achieve the desired cosmetic result.
ThermiRF® is a unique temperature controlled radiofrequency technology designed to safely produce excellent aesthetic outcomes through the application of the science of heat. This is a platform technology, which combines precision temperature control with advanced real-time temperature monitoring to enable a myriad of soft tissue applications. Applications include ThermiTight, ThermiSmooth Face, ThermiRase, and ThermiVa.
Thermi Radiofrequency products should not be used on patients who are pregnant, have fever or skin infection in or around the area of application. Treating physicians should perform required testing to confirm patient is negative for infection or pregnancy. Patient should be awake and monitored during the procedure for any unexpected symptoms. Expected procedure side effects may include transient pain in procedure area, erythema and edema.