Permanent makeup is a cosmetic technique which employs tattoos (permanent pigmentation of the dermis) as a means of producing designs that resemble makeup, such as eyelining and other permanent enhancing colors to the skin of the face, lips, and eyelids. It is also used to produce artificial eyebrows, particularly in people who have lost them as a consequence of old age, disease, such as alopecia totalis, chemotherapy, or a genetic disturbance, and to disguise scars and white spots in the skin such as in vitiligo. It is also used to restore or enhance the breast's areola, such as after breast surgery.
Permanent makeup results in enhanced features of the face — definition is rendered to eyebrows, eyes and lips by the use of colors. Results can imitate topically applied cosmetics or can be quite unnoticeable, depending upon the design, color value and amount of pigment used.
At first, permanent makeup results may look darker. This is due to color remaining in the outermost epidermal layers of skin at the start. Color softens within a few days during the healing process as the upper layers of epidermis slough and are replaced by new epidermal cells.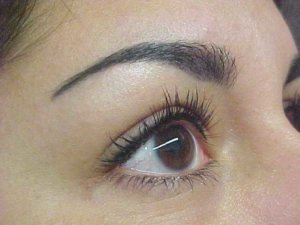 About Premier MediSpa
Premier MediSpa concentrates on rejuvenation and beautification, and is southern Colorado's #1 injector of Botox® and cosmetic soft tissue fillers, offering over 15 years experience. Other services provided include laser skin rejuvenation, laser hair removal, laser vein treatments and sublative laser treatments.