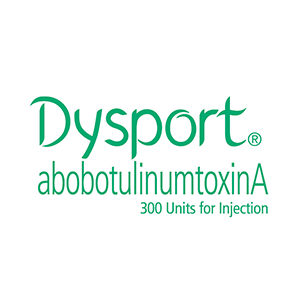 At Premier MediSpa and together with The Center for Plastic Surgery, we have offered Botox® for facial enhancement for nearly a decade. We are considered to be a Platinum account with Allergan which means that we are the number one seller of Botox in Colorado Springs.
We recently added two additional forms of neurotoxins, DYSPORT and XEOMIN. The mechanism of action works the same as Botox Cosmetics by temporarily paralyzing the muscle to reduce and/or soften existing lines.
You may ask, "How does Botox® work?" By decreasing the activity of the underlying muscles that cause frown lines, Botox® indirectly produces smoother skin with diminished wrinkles and furrows. It can also be strategically placed to result in aesthetic repositioning of facial features such as brow elevation or elimination of a "Gummy" smile. Because of its unique properties Botox® can be used in combination with skin care products, soft tissue fillers, and Elos, amongst others to produce quite dramatic and natural results.
Call today and learn more about the unique results possible with Botox®!
Procedure Time: 10-20 minutes
Anesthesia: Usually none. Topical and cooling optional.
Recovery: Usually no down time.
Risks: Although rare, temporary droopy eyelids, bruising, and allergic reactions have been reported.
Click here for before and after photos and more information on BOTOX.